Before going into the topic " Supplier of coffee tables and chairs ", let's learn together what is a coffee table and chair?. Coffee tables and chairs are the type of tables and chairs as above that are commonly used in coffees. There are many types of coffee tables and chairs on the market today. Depending on the material, the function of use, the decoration space… the coffee owner can choose the right chairs for his shop. In this article, we together learn about the supplier, which provides quality reputable coffee tables and chairs.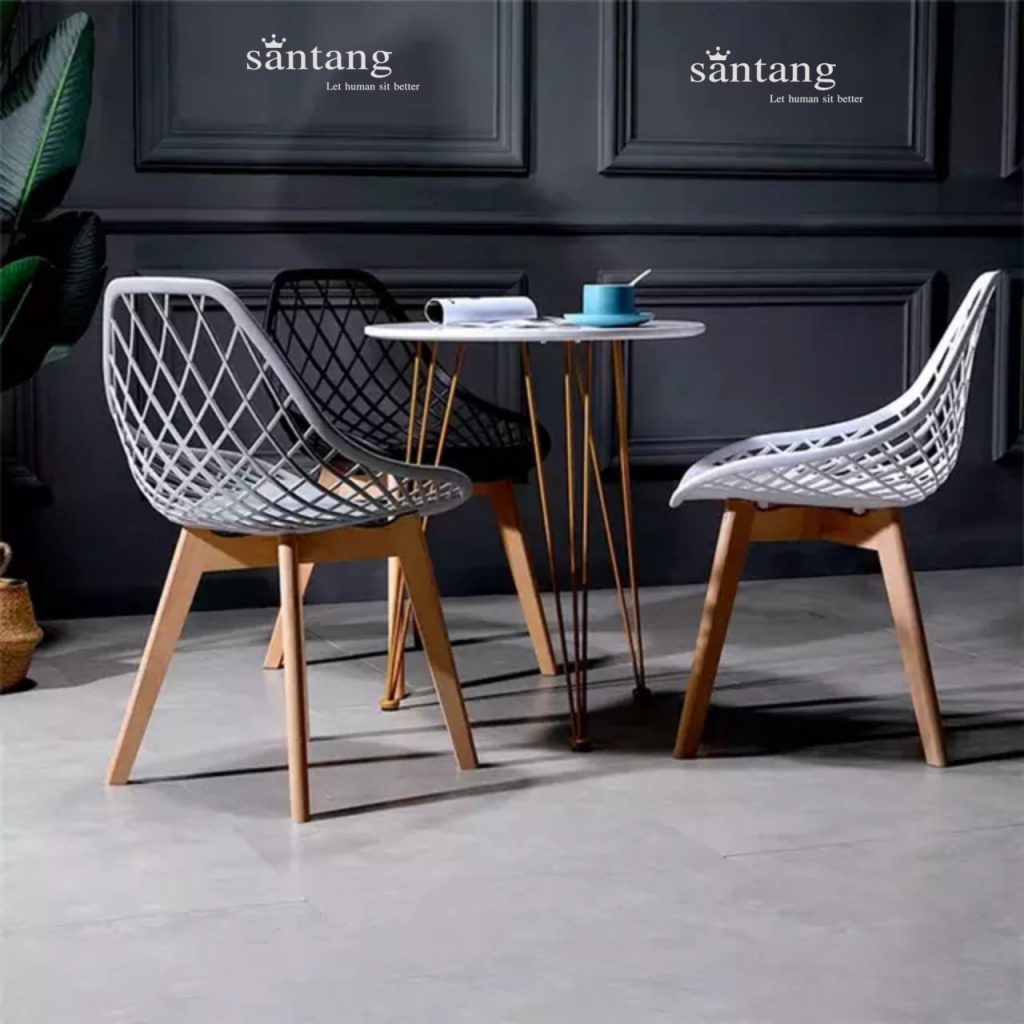 1.  Criteria to evaluate a supplier of quality coffee tables and chairs?
Today with the development of the market economy. The furniture industry, especially the furniture industry for restaurants and bars, is growing more and more. So what is the criterion for evaluating a supplier of the best quality coffee tables and chairs?
Here are some criteria for evaluating quality coffee table and chair suppliers:
Criteria
The elements
The prestige of the supplier of coffee tables and chairs

Clear information: Does the provider actually exist; address, contact method, business license or not?
Transparency in cooperation: Does the supplier ensure the supply of raw materials and maintain long-term cooperative relationships with partners?
Review of legal issues: View legal proceedings related to past and present contracts of suppliers; Is the supplier's legal compliance guaranteed?

The quality of the product that the supplier produces coffee tables and chairs

Performance: What is the basic function of the product or service?
Features: Are product/service enhancements and enhancements right for what your business needs?
Reliability: Is the probability of products/services "broken" high? Can your business accept that?
Durability: Is the longevity of the product or the longevity of the service enough to satisfy your business?
Suitability: Does the product/service meet the required technical description of your business?
Serviceability: Is the operation and warranty of the supplier's product/service good?
Aesthetics: Does the look, feel, sound, etc. of the supplier's product/service meet the requirements?
Perceived quality: Is the image of the product/service from the point of view of your business's customers or that of the supplier's other partners okay?

The ability to produce and supply coffee tables and chairs

Order fulfillment time: The time from the beginning of order fulfillment until the supplier delivers the goods to your business.
Delivery Reliability: Guaranteed delivery time as agreed.
Delivery sure: Right type of goods, right quality, quantity according to the contract.
Information: Information is exchanged throughout between the supplier and your business.
Adaptability: A supplier's ability to adapt to the requirements of your business.
Flexibility: A supplier's ability to adapt in the provision of products/services as the relevant conditions change.
Service level: The probability that the product/service will support your business well.

Product prices and payment methods of coffee table and chair suppliers

Competition: The price paid should be comparable to that of suppliers offering similar products and services. Businesses should have quotes from many suppliers for better comparison and evaluation.
Stability: Prices should be reasonably stable over time.
Accuracy: The price on the order and on the invoice should have only a small difference.
Price change: Supplier needs to give full advance notice when there is a price change.
Cost Sensitivity: Suppliers must understand that the business need is to reduce costs, so they should also proactively propose options to save costs.
Payment transparency: The average time it takes to receive a credit note should be reasonable. The estimated cost should not change significantly from the final invoice. Supplier invoices should be timely and easy to read and understand.

Customer service of coffee table and chair supplier

      Before the transaction:

Written customer service policy.
Accessibility.
Organizational structure.
System flexibility.

      In transaction:

Order cycle time.
Availability of inventory.
Order fill rate.
Order status information.

      After the transaction:

Availability of spare parts.
Call out time.
Product warranty.
Customer complaints.

Sustainability and sustainability of suppliers

Environmental sustainability: Consideration should be given to supplier decisions and actions related to waste management strategies, waste minimization, energy efficiency, materials handling processes toxic…
Technological factors in the new era: Factors of technology, machinery as well as self-improvement ability are also an important factor creating sustainability for suppliers. Before the technology race in the 4.0 era, optimizing technology will ensure product quality as well as competitive advantages of your business, ensuring your business develops sustainably when the market fluctuates. .
In addition to the above criteria, we also need to pay attention to some other criteria such as:
Modern and fashionable coffee table and chairs
Fashion is the factor that contributes to the modernity of the product. When coming to Santang Furniture, the designs of coffee tables and chairs are always updated regularly, so you have many opportunities to choose the most suitable product.
Coffee tables and chairs should be combined in sets
Synchronous products will have similarities, harmonious combinations of colors and materials, so they will bring a more modern and professional space. You won't have to worry about what chair this table will have to go with.
2. Types of coffee tables and chairs suppliers usually produce according to materials
Coffee tables and chairs made from plastic
Coffee tables and chairs made from wood
Coffee tables and chairs made from aluminum and iron
Coffee tables and chairs are manufactured from a combination of many materials such as wood, plastic, aluminum, iron, bamboo and rattan…etc.
3. Leading supplier of coffee tables and chairs in Vietnam
Santang Furniture is a trademark of Harmoor Vietnam Co., Ltd. With a history of formation and development from 1998 to present. Santang specializes in providing a variety of coffee tables and chairs at the factory, with diverse products and beautiful designs. Santang itself can provide customers with the best products at the most optimal cost in the market today. We provide coffee tables and chairs with different models according to function, interior space and product color such as: indoor coffee table and chair, outdoor coffee table and chair, terrace coffee table and chair …..
Why choose Santang as a supplier of coffee tables and chairs?
Delivery: We with a professional shipping team will deliver goods to customers with the fastest speed as required.
Payment: Payment methods for transactions with Santang always ensure safety and security for customers.
Reasonable cost: We are currently the leading chair manufacturer in Vietnam with the latest products and models.
Diverse products: Santang has a variety of products, such as tables and chairs for coffees, bars, etc., with a variety of products.
Warranty: When you are a customer of Santang. Customers will enjoy certain preferential regimes and warranties.
24/7 Support: At Santang, the support and support team to support customers 24/7 when there is a request from the customer.
4. To which countries do we supply coffee tables and chairs?
Currently Santang Furniture provides products to all countries in the world, as long as customers have demand, we will export to all countries. Our international customers usually come from: USA, Canada, Germany, Italy, UAE, India, Hong Kong, Japan, Indonesia, Malaysia
Because our factory is located in Vietnam, in Vietnam, we supply furniture products to all provinces.
| | | |
| --- | --- | --- |
| Provide coffee tables and chairs in the northern provinces | Provide coffee tables and chairs in the central provinces | Provide coffee tables and chairs in the southern provinces |
| Northwest: Lao Cai, Yen Bai, Dien Bien, Hoa Binh, Lai Chau, Son La | North Central: Thanh Hoa, Nghe An, Ha Tinh, Quang Binh, Quang Tri and Thua Thien Hue. | The Southeast region has 5 provinces and 1 city: 5 provinces: Binh Phuoc, Binh Duong, Dong Nai, Tay Ninh, Ba Ria-Vung Tau and Ho Chi Minh City. |
| Northeast: Ha Giang, Cao Bang, Bac Kan, Lang Son, Tuyen Quang, Thai Nguyen, Phu Tho, Bac Giang, Quang Ninh. | South Central Coast: City. Da Nang, Quang Nam, Quang Ngai, Binh Dinh, Phu Yen, Khanh Hoa, Ninh Thuan and Binh Thuan. | The Mekong Delta region, (also known as the Southwest or the West): has 12 provinces and 1 city: 12 provinces: Long An, Dong Thap, Tien Giang, An Giang, Ben Tre, Vinh Long, Tra Vinh , Hau Giang, Kien Giang, Soc Trang, Bac Lieu, Ca Mau and Can Tho City. |
| Red River Delta: Bac Ninh, Ha Nam, Hanoi, Hai Duong, Hung Yen, Hai Phong, Nam Dinh, Ninh Binh, Thai Binh, Vinh Phuc | Central Highlands: Kon Tum, Gia Lai, Dak Lak, Dak Nong and Lam Dong. |   |
SANTANG FURNITURE
FURNITURE SUPPLIER IN VIETNAM